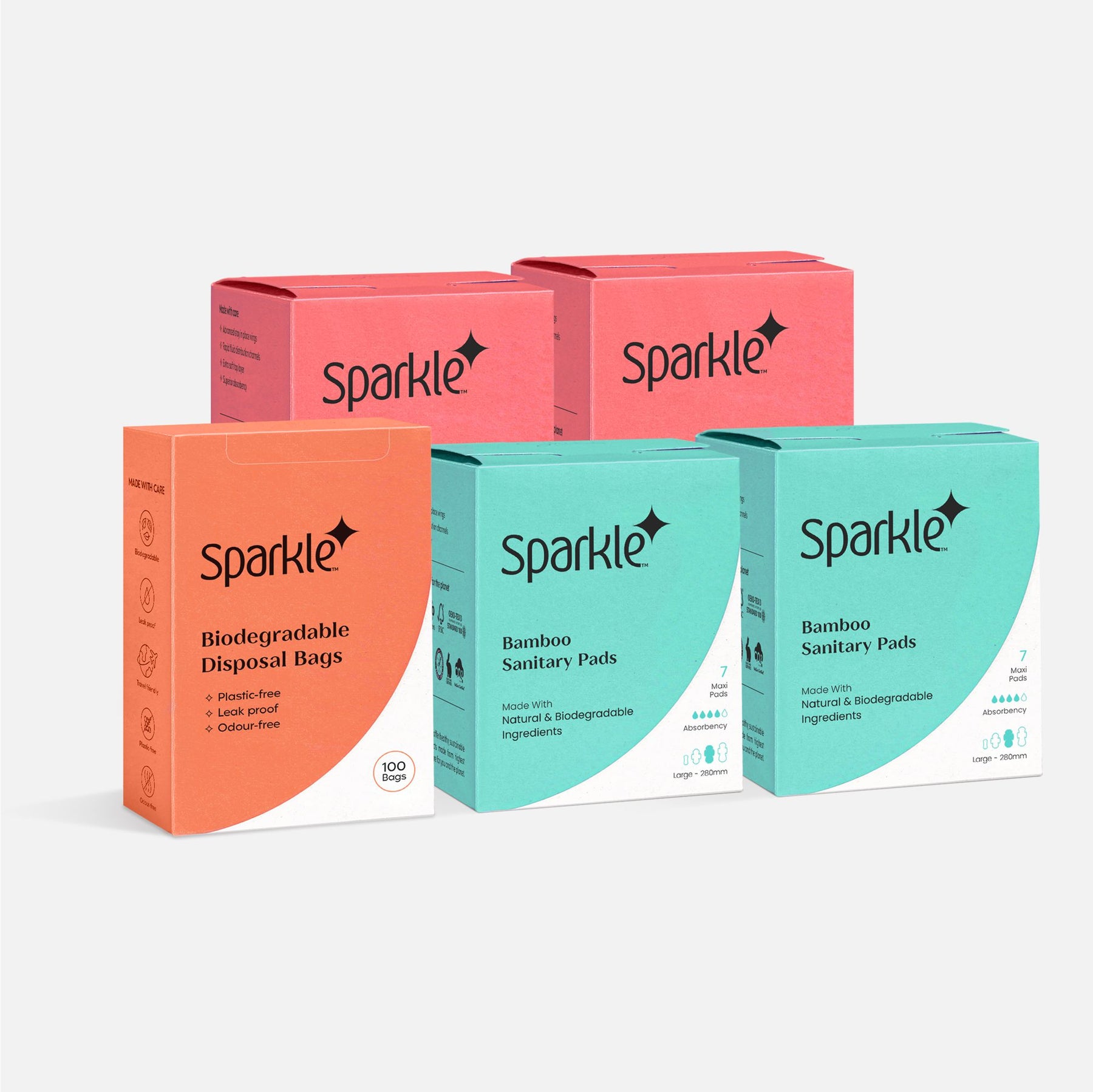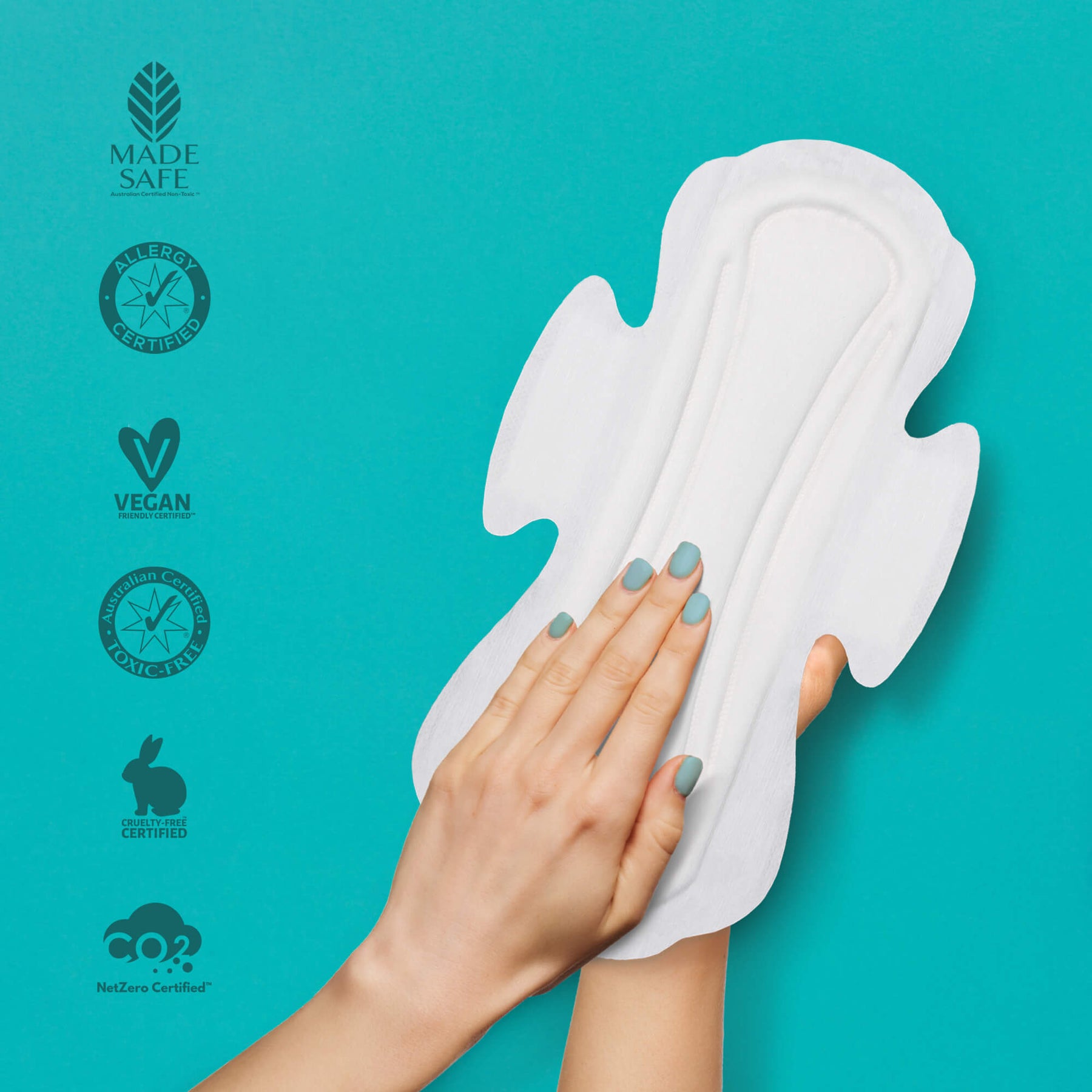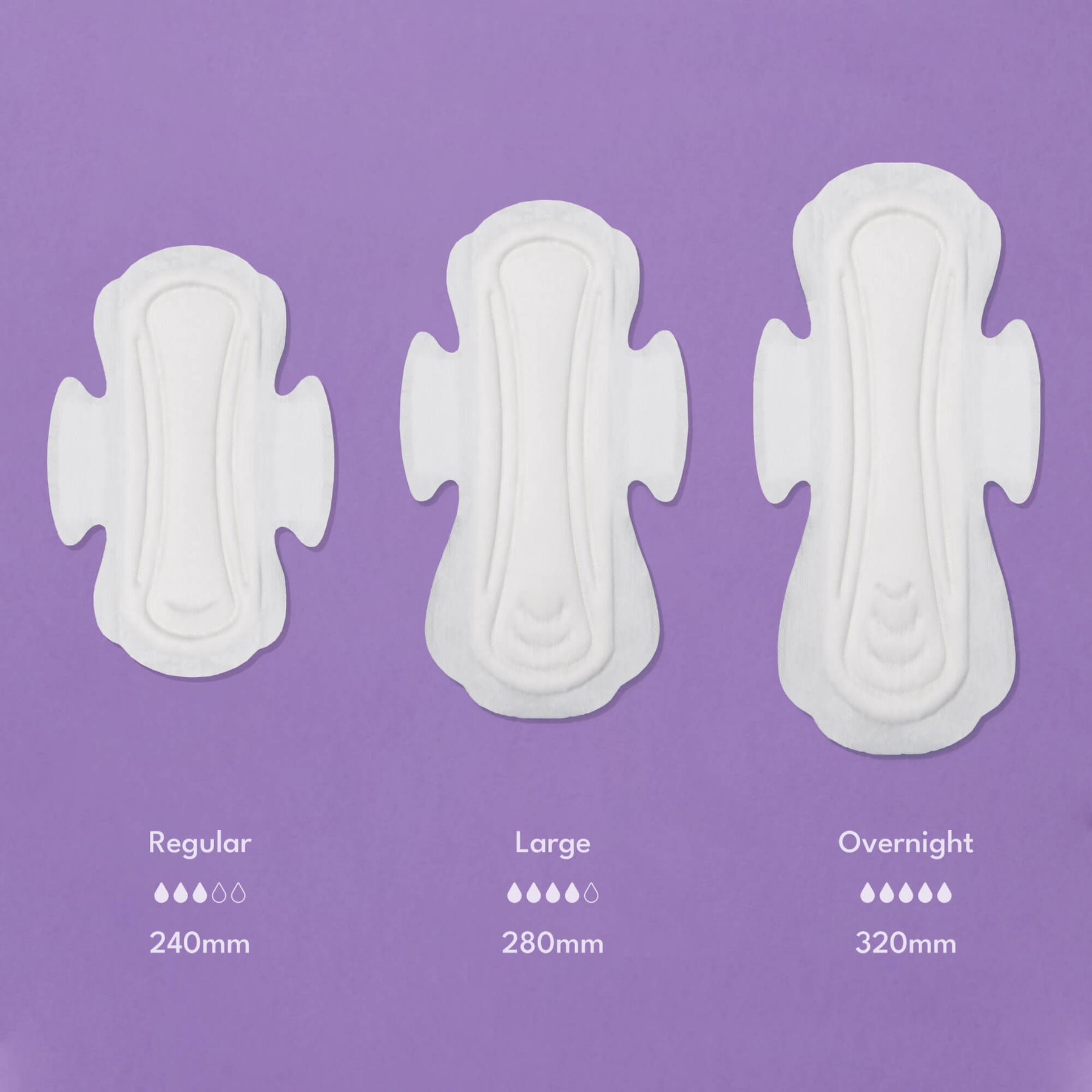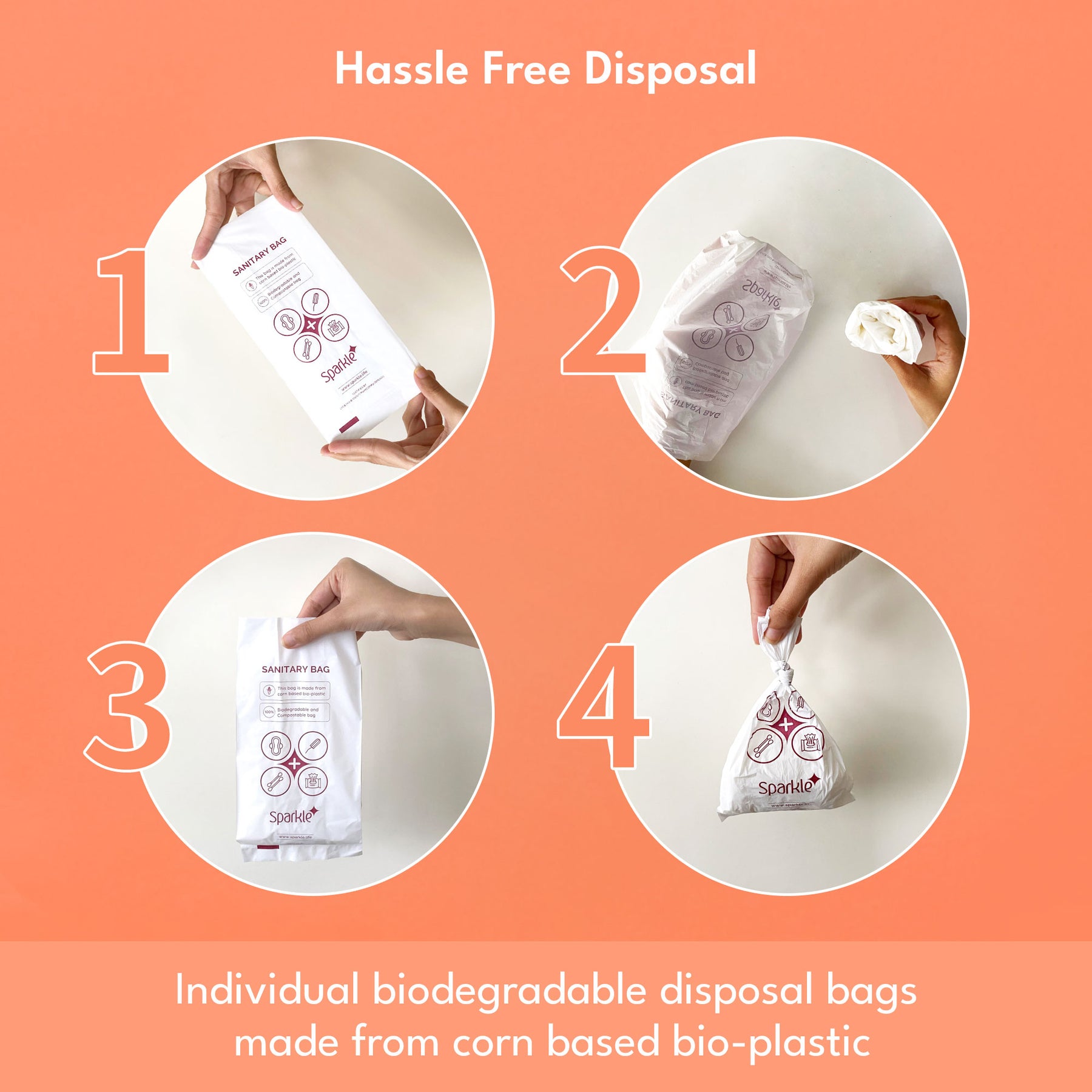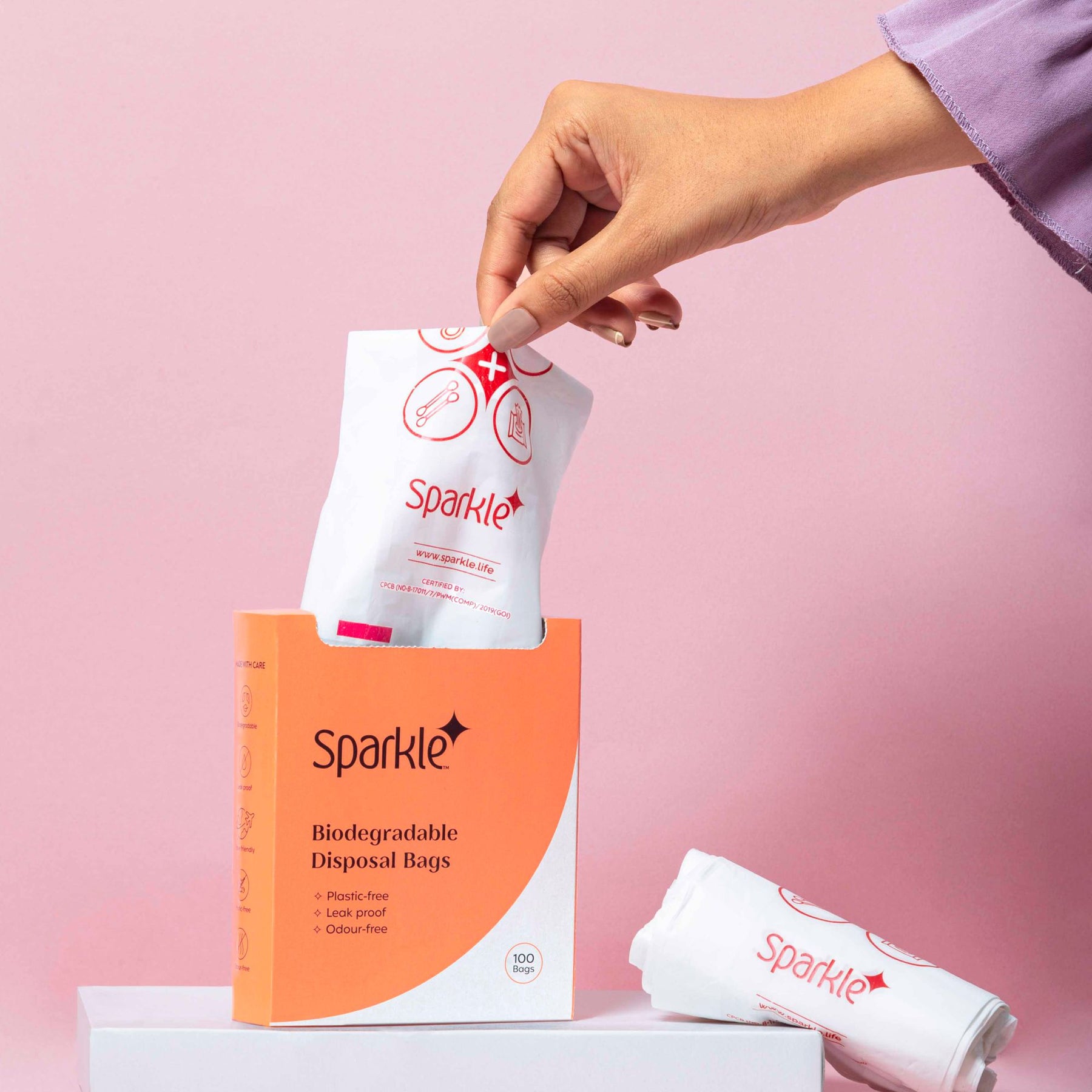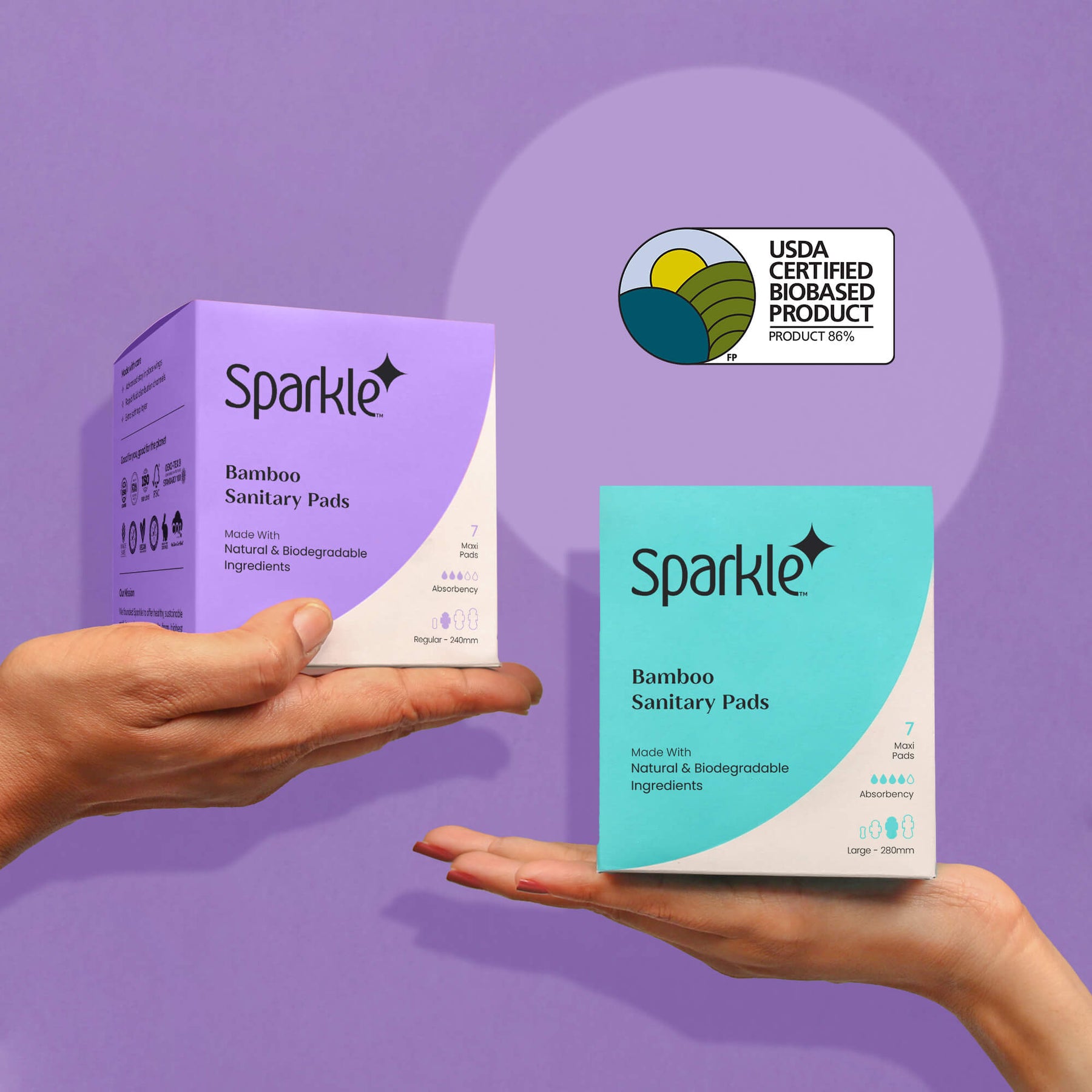 Combo Pack of Bamboo Sanitary Pads + Biodegradable Disposal Bags
4 Boxes of 7 Pads
(Total 28 Maxi Fluff Pads)
Compostable sanitary pads crafted with sustainable plant-based ingredients that are designed to biodegrade and go back to nature in warm and humid conditions
1 Box of Disposal Bags
(Total 100 Disposal Bags)

Biodegradable and compostable disposal bags made with starch-based bioplastics that can disintegrate and go back to nature in warm and humid conditions. Dispose your used period products safely and hygienically.
Free shipping on orders above ₹349
Bamboo Sanitary Pads:
No plastics, no harsh chemicals, no artificial fragrances
Made with biodegradable & compostable ingredients
Super-soft top layer
Advanced stay-in-place wings
Rapid fluid distribution channels
Wider back to ensure extra coverage
Leak-proof protection you can trust
Biodegradable Disposal Bags:
Plastic-free, leak-proof and odour-free
Made with biodegradable & compostable ingredients
Travel-friendly bags
Size: Width 125mm x Height: 235mm
How Sparkle products are made
We strive to optimize operational efficiencies through innovations and improvement in both machine design and process flow at our 50,000 sq. ft manufacturing facility. But we give as much emphasis (if not more) to hygiene parameters as well.

We follow strict manufacturing process controls at every step of our production process - our production area, which contains the fully-automatic Italian pad production line, has epoxy flooring and central air conditioning with positive pressure.

With hand sanitizers installed at every entry point, compulsory hair nets, uniforms and safety shoes, all our technicians, engineers and operators also follow similar strict hygiene controls. Our dust-free production area is equipped with an advanced heating, ventilation and air conditioning (HVAC) system that is designed to maintain a Class 10000 Clean Room environment.

Hear it from customers who've got their Sparkle on
I dared to try anything other than Whisper after 25yrs and this is magical. My entire period cycle was done with using only 4 pads. They were so absorbent and felt like I'm not wearing anything at all.
Kriti Sonkar
Bengaluru
I gave Sparkle pads a try because I love how this brand supports circular economy and donates pads to underprivileged girls. Their pads are really soft and comfortable. Finally a brand with a great product and a greater initiative.
Mahak Sangal
Chennai
Absolutely love how soft and comfortable these pads are. I have never tried a pad so soft. Individual disposal bags are really convenient. Sparkle is a complete package.
Ankita Juneja
Mumbai
I bought these pads after my sister told me to check them out. I can't believe I didn't try them earlier. Will be definitely be ordering more in the future.
Tammana Chaba
Delhi